One of my readers asked me to explain how I designed a circuit I posted in a forum, as a solution to one of the member's question.  The problem was about designing a circuit with 3 input signals, VA, VB and VCM.  The circuit had to output the sum and difference between VCM and the average of VA and VB as in the following expressions:
| | |
| --- | --- |
| | (1) |
The solution I posted is the circuit in Figure 1.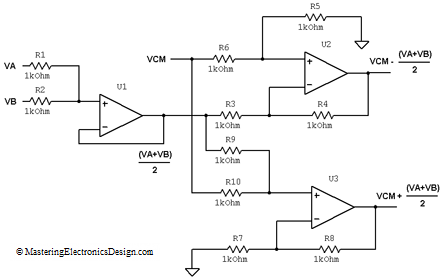 Figure 1
What is the easiest way to design this circuit?